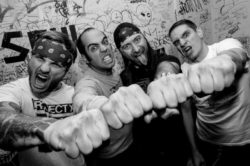 Long-running Dutch hardcore/punk icons
VITAMIN X
make their return to North America this week with their first tour dates on the continent in more than five years. The run of tour dates began with two shows in Mexico over the weekend. The band now hits
Read more…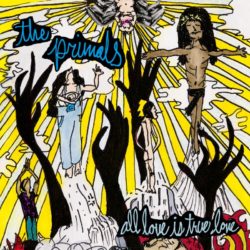 LA-based rock trio THE PRIMALS – founded by vocalist/guitarist John Henry (also of Darkest Hour), bassist Chad Fjerstad (formerly of Dead To Fall), and drummer Andrew Black (formerly of The Explosion) – have filmed a video for "Fortune & Sons," which hails from their debut Read more…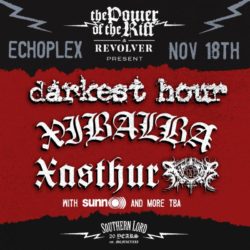 THE POWER OF THE RIFF makes is return in November, hosting a Los Angeles-based event with two days of performances featuring a wide range of heavy acts. The first incarnation of THE POWER OF THE RIFF since late 2016, this year's gathering will take place Read more…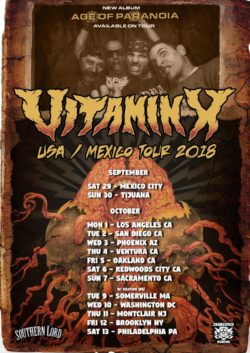 Long-running Dutch hardcore/punk icons VITAMIN X will make their return to North America this month with their first tour dates on the continent in more than five years. The run of tour dates leads with two shows in Mexico, followed by quick Read more…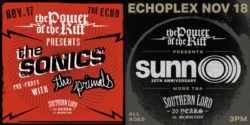 THE POWER OF THE RIFF
makes is return this year with a Los Angeles-based event in November, with two days of performances from a wide range of heavy acts. The event includes the celebration of the twentieth anniversary of both
SUNN O)))
and Southern Lord
Read more…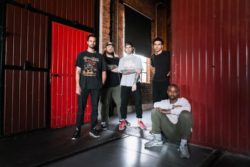 Following the release their monolithic, acclaimed debut LP,
Only Self
, through Southern Lord in August, Philadelphia's
JESUS PIECE
is booking new tour dates in support of the album. The band has confirmed that they will travel to Japan for their first tour of the country
Read more…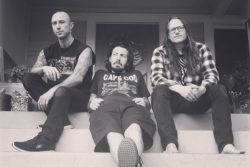 LA-based rock trio THE PRIMALS will release of their debut, All Love Is True Love, via Southern Lord this Friday. The album is streaming in advance via Louder Sound, who calls the record, "one of the best power pop records in years." The feature includes Read more…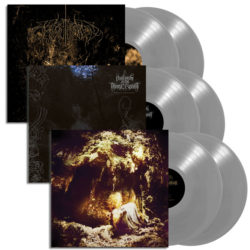 Coinciding with Southern Lord's 20th anniversary this year, the label announces the reissues of all three of the label's acclaimed albums from WOLVES IN THE THRONE ROOM; Two Hunters, Black Cascade, and Celestial Lineage. Each special reissue will be issued on limited edition silver vinyl.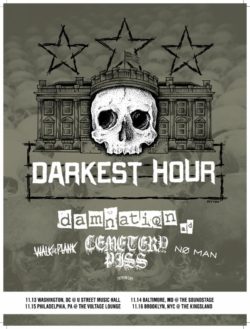 Washington, DC-based DARKEST HOUR has booked a run of East Coast tour dates for this November. This succinct but vital trek sees the long-running metal quintet headlining with support from some of their hand-picked favorite hometown scene acts.
Produced by Kurt Ballou (Converge), DARKEST HOUR's eleventh Read more…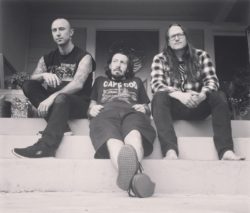 "Pity City" is the raging new track from THE PRIMALS — vocalist/guitarist John Henry (vocalist for Darkest Hour), bassist Chad Fjerstad (formerly of Dead To Fall), and drummer Andrew Black (formerly of The Explosion) — and their impending debut LP, All Love Is True Love. Read more…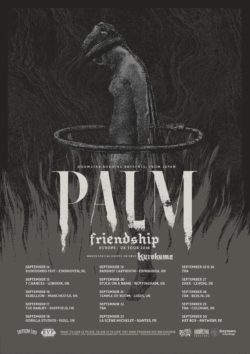 Mysterious Japanese group FRIENDSHIP, known for their incredibly loud live shows, announces a full European tour this September in support of their most recent release Hatred, a collaboration between Southern Lord and Daymare Recordings.
While
FRIENDSHIP
's identity remains an enigma, those who have encountered their antagonistic,
Read more…
A new studio video of THE PRIMALS – the Los Angeles-based rock trio founded by current and former members of Darkest Hour, The Explosion, Dead To Fall, and more – has been featured at No Echo. All Love Is True Love, Read more…
Share
The cookie settings on this website are set to "allow cookies" to give you the best browsing experience possible. If you continue to use this website without changing your cookie settings or you click "Accept" below then you are consenting to this.