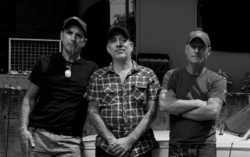 New York City noise rock kingpins UNSANE have announced summer tours of the North American and European continents. The trio is still out there supporting their crushing eighth studio full-length album, Sterilize, which was released through Southern Lord in September.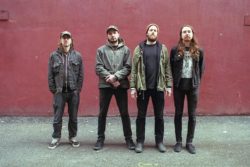 Revolver Magazine is now streaming Beacon Of Faith, the new album from Vancouver's BAPTISTS, as the album surges towards its official release this Friday through Southern Lord.
The Beacon Of Faith album stream is paired with an Read more…
Age Of Paranoia, the new album by Dutch hardcore punk kingpins VITAMIN X, is out today via Southern Lord.
Recorded by Igor Wouters at ARC Studios in Amsterdam, and including special guest guitar solos by J. Mascis (Dinosaur Jr., Witch), Read more…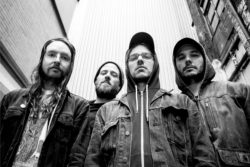 "Beacon Of Faith," the title track to the impending third LP by Vancouver, British Columbia-based metallic hardcore punk outfit, BAPTISTS, is now available on all digital platforms ahead of the album's release through Southern Lord later this month.
Beacon Of Faith
was recorded at Godcity in
Read more…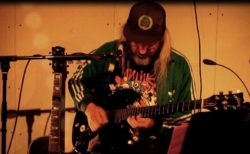 Southern Lord will issue the Age Of Paranoia LP by Dutch hardcore punk kingpins VITAMIN X in less than a month, the band's first title for the label. As the release date closes in, the newest single has been released in the form of a Read more…
Share!