Age Of Paranoia, the new album by Dutch hardcore punk kingpins VITAMIN X, is out today via Southern Lord.
Recorded by Igor Wouters at ARC Studios in Amsterdam, and including special guest guitar solos by J. Mascis (Dinosaur Jr., Witch), Read more…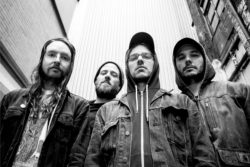 "Beacon Of Faith," the title track to the impending third LP by Vancouver, British Columbia-based metallic hardcore punk outfit, BAPTISTS, is now available on all digital platforms ahead of the album's release through Southern Lord later this month.
Beacon Of Faith
was recorded at Godcity in
Read more…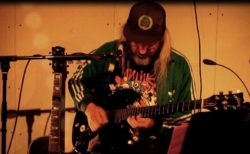 Southern Lord will issue the Age Of Paranoia LP by Dutch hardcore punk kingpins VITAMIN X in less than a month, the band's first title for the label. As the release date closes in, the newest single has been released in the form of a Read more…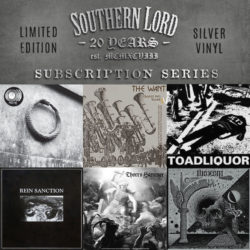 In the mid-90's, in the cold, bleak north of Seattle, Washington, two friends in their mid-20's, Greg Anderson and Stephen O Malley, were wading deep in the behemoth dirge of the Melvins, and melting into Earth's expansive, glacial-paced, guitar-based soundscapes, heavily influenced by these sounds. Greg and Read more…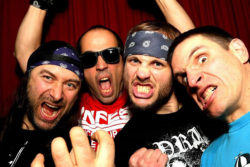 Long-running Amsterdam hardcore punk outfit VITAMIN X has issued the first single from their upcoming sixth LP, Age Of Paranoia, the band's first release for Southern Lord. The album-opening "Modern Man" has been unleashed through a premiere at No Echo alongside a brief Read more…
Share!