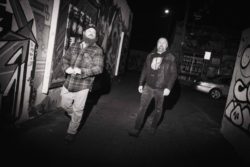 Salt Lake City-based duo EAGLE TWIN has announced a European tour this Autumn in support of their third album, The Thundering Heard (Songs Of Hoof And Horn), out now via Southern Lord. The tour begins in Utrecht, Netherlands October 4th and Read more…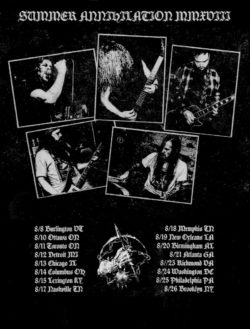 Worcester, Massachusetts crossover outfit HIGH COMMAND is out on the Summer Annihilation MMXVIII Tour across the Eastern US and Canada this week. The band is working on their debut LP which is set for release through Southern Lord upon its completion.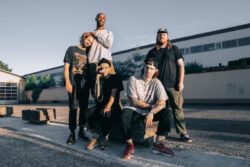 Philadelphia's JESUS PIECE premieres their new single "Punish" through Cvlt Nation, as the band's Only Self debut LP nears release later this month via Southern Lord.
Only Self
was recorded in Chicago at Bricktop Recording Studio with Andy Nelson (Weekend Nachos, Like Rats, Dead In The
Read more…
American/Canadian vegan straightedge outfit
SECT
– its members also hailing form the likes of Cursed, Left For Dead, Catharsis, Undying, Earth Crisis, The Path Of Resistance, Day Of Suffering, Racetraitor, and more – continues to support their second LP,
No Cure For Death
, announcing a
Read more…
Southern Lord is excited to bring forth the debut album by Los Angeles-based rock trio,
THE PRIMALS
, founded by current and former members of Darkest Hour, The Explosion, Dead To Fall, and more. The band's first full-length,
All Love Is True Love
, will see release
Read more…
Share!
The cookie settings on this website are set to "allow cookies" to give you the best browsing experience possible. If you continue to use this website without changing your cookie settings or you click "Accept" below then you are consenting to this.