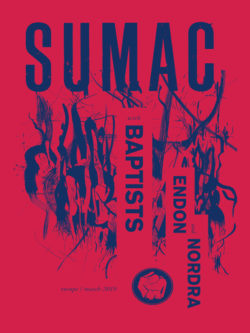 Baptists have announced they are heading to Europe for the first time ever – supporting SUMAC, their third album Beacon Of Faith is out now via Southern Lord. Also joining the tour on select dates are Endon and Nordra. Find full dates below:
BAPTISTS ARE: 
Andrew Drury – vocals
Danny Marshall – guitar
Sean Hawryluk – bass
Nick Yacyshyn – drums
About the album, Beacon Of Faith broadly follows the same trajectory as the album's predecessors, Bushcraft (2013) and Bloodmines (2014) – combining raw adrenaline-fuelled emotion, venomous vocal delivery, gigantic guitar sound, and a visceral rhythmic propulsion – a sonic manifestation of desolate rage, bolstered by a palpable sense of urgency. Find out more at the links below, and feel free to ask any questions about the album, live shows or for interviews availability.