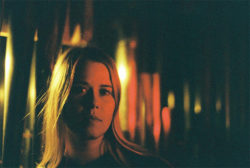 See ANNA VON HAUSSWOLFF's "Dolore di Orsini" HERE.
Following the release of her acclaimed new album, All Thoughts Fly, through Southern Lord in September, Swedish composer ANNA VON HAUSSWOLFF presents an immersive new video for the track "Dolore di Orsini." The new visual accompaniment to the song sees an exclusive premiere through Revolver Magazine today. 
All Thoughts Fly sees ANNA VON HAUSSWOLFF in solo instrumental mode, the entire record consisting of just one instrument – the pipe organ – representing absolute liberation of the imagination. Recorded with mobile equipment from Svenska Grammofonstudion in Örgryte New Church, in Gothenburg January 2020, All Thoughts Fly was produced and mixed by ANNA VON HAUSSWOLFFand Filip Leyman, who both handled the organ sound design. The album was mastered by Hans Olsson at Svenska Grammofonstudion and completed with photography by Gianluca Grasselli and layout/design by Tina Damgaard.
Upon its release in September, All Thoughts Fly entered the Billboard Classical Crossover Chart at #5 and the Classical Sales Chart at #1. 
The breathtaking new video for "Dolore di Orsini" was directed by Ludvig Holtenäs and Gustaf Holtenäs, with animation effects by Mathias Söderberg.
ANNA VON HAUSSWOLFF writes, "'Dolore di Orsini' is a song about profound sadness and finding freedom in grief. It's inspired by the idea that Pier Orsini, a wealthy patron of arts, created the garden Sacro Bosco as a way to cope with grief and loss after losing his wife, Giulia Farnese. I look at the park as a symbol for love where love is an incitement for chaos and harmony. The video depicts Mr. Orsini burying his wife, the passing of time in nature, and sculptures taking shape and being set up by the help of a spirit. A movement forwards whilst looking backwards."
Revolver writes with the video's premiere, "ANNA VON HAUSWOLFF's music isn't metal per se, but there's good reason why she's signed to headbanger stronghold Southern Lord and has played in support of such heavy hitters as Sunn O))), Swans, and Refused. The Swedish composer's latest album, September's All Thoughts Fly, finds her reinventing the pipe organ into an instrument of vast, haunting drone. Among its highlights is the doomy and melancholic 'Dolore di Orsini.'" 
Immerse yourself in ANNA VON HAUSSWOLFF's "Dolore di Orsini" video first at Revolver Magazine RIGHT HERE.
All Thoughts Fly is out now through Southern Lord on LP, CD, and digital via the US webshop HERE, the European shop HERE, Bandcamp HERE, and through all digital service providers.
Also see the previously released video for the "Sacro Bosco" single HERE. 
All Thoughts Fly radiates a melancholic beauty and is distinguished by fluid transitions of contrasting elements; calmness and drama, harmony, and dissonance, much like Sacro Bosco ("Sacred Grove"), the place that inspires the music. Sacro Bosco is a garden, based in the center of Italy, containing grotesque mythological sculptures and buildings overgrown with vegetation, situated in a wooded valley beneath the castle of Orsini. Created during the 16th Century, Sacro Bosco was commissioned by Pier Francesco Orsini, some say to try and cope with his grief following the death of his wife Guilia Farnese, others speculate the purpose was to create art.
The organ on All Thoughts Fly is situated in Gothenburg and is a Swedish replica of the Arp Schnitger organ in Germany. It is the largest organ tuned in Quarter-comma meantone temperament in the world. With its four manuals, one pedal and fifty-four stops, it was built as part of a ten-year research project reconstructing 17th Century North German organ building craft. The tuning temperament is an important detail to note here, as it deeply affects the sound and tuning, and thus radically changed the process of creating this album. ANNA VON HAUSSWOLFF speaks of a pleasant surprise during recording, the organ's ability to create beautiful "pitching" notes through its stops and air supply system. The organ was recorded with two room mics for atmosphere and two pairs of close mics placed inside the organ to capture nuances and detail for further organ sound processing by Filip Leyman in his studio.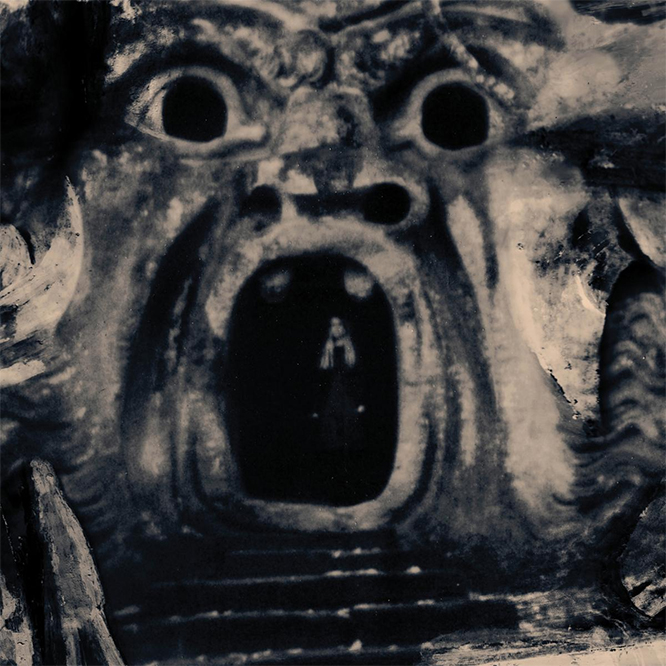 For review copies of All Thoughts Fly and coverage of ANNA VON HAUSSWOLFF in North America contact dave@earsplitcompound.com and in Europe contact lauren@rarelyunable.com.
https://www.facebook.com/annavonhausswolff
https://twitter.com/avonhausswolff
https://annavonhausswolffmusic.bandcamp.com
http://www.southernlord.com
http://southernlord.bandcamp.com
http://twitter.com/twatterlord
https://www.facebook.com/SLadmin